About Jentayu Sustainables
An Advocate of Sustainability
Driven by stakeholder value creation, Jentayu Sustainables Berhad has evolved from solely being the premier supplier of customised building materials and solutions to a sustainable high-performing diversified organisation, involved in key growth sectors namely sustainable energy and healthcare.
A total of
12,800
planted!
"Jentayu Sustainables Berhad will continue its expansion into the renewable sector by exploring the development of greenfield and brownfield projects. This includes independent power producer projects involving other sustainable energy sources, such as small hydro, solar, biomass, biogas, and geothermal.
We are committed to being a leading player in the field and will further solidify our footprint in support of the country's target to achieve a 31% renewable energy power capacity mix.
Our current renewable energy assets are of high quality and efficiency, enabling us to exceed expectations and unlock sustainable value."
DATUK HAJI BEROZ NIKMAL MIRDIN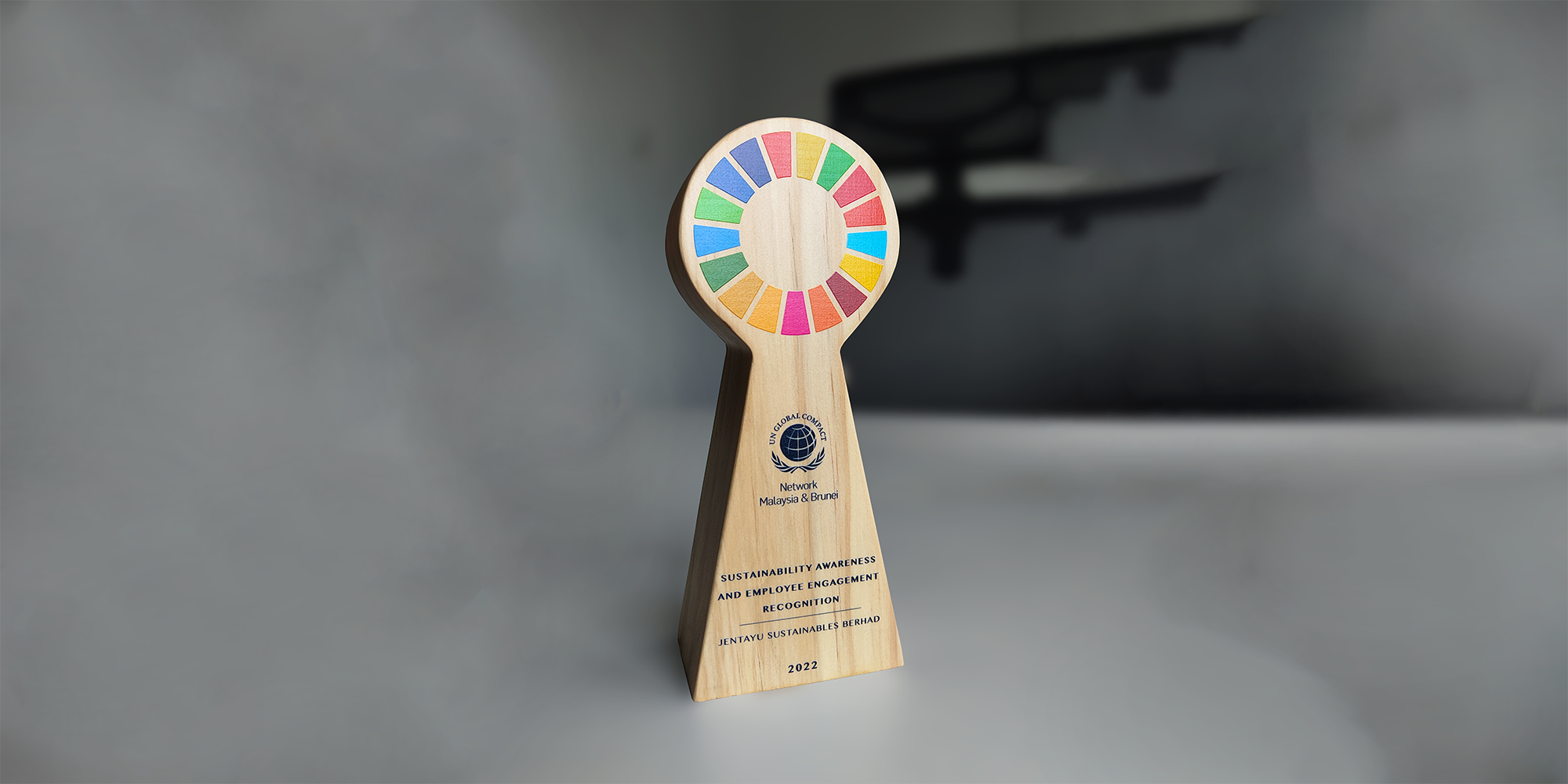 We are proud to be awarded the Sustainability Awareness and Employee Engagement Recognition by UN Global Compact Network Malaysia & Brunei.